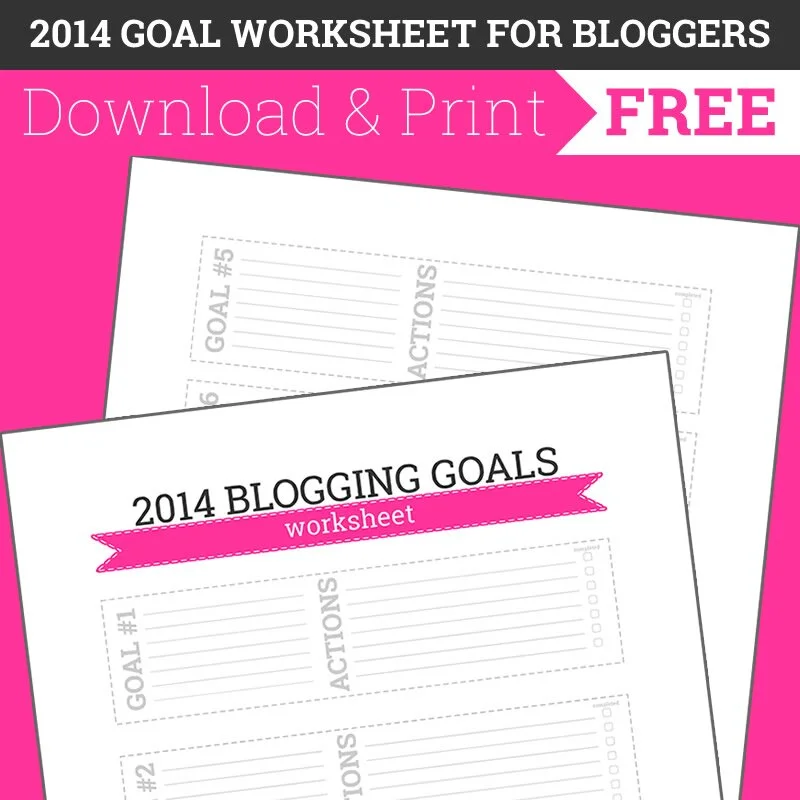 As 2013 winds down, you should start to think about where you want your blog to go in 2014. It is time to sit down and make goals for the coming year. It is so easy to just say you want something, but never do anything to get there. We have all been guilty of this in the past, but in order to grow your blog you need to be willing to dream AND take action!
This is your reminder:
Write down your goals and then list the small actions you can take that will lead you to these goals. Now comes the important part… take action! Just do one of the things you have listed and you are one step closer to your goal.
Here is a free printable to help you get started!
Download the free 2014 Blog Goals Worksheet.
~SALE~
Is one of your goals for 2014 to spruce up your blog or social media designs? Well, I can help you out with that! Take advantage of the 2013 prices and purchase any services you may want accomplished in the new year. PLUS, through 12/31/13 you can save 10%; just mention it when you contact me!
Prices will be going up after the first of the year, so reserve your spot now!